Reclaimed Wood Table with Rigid Pipe Base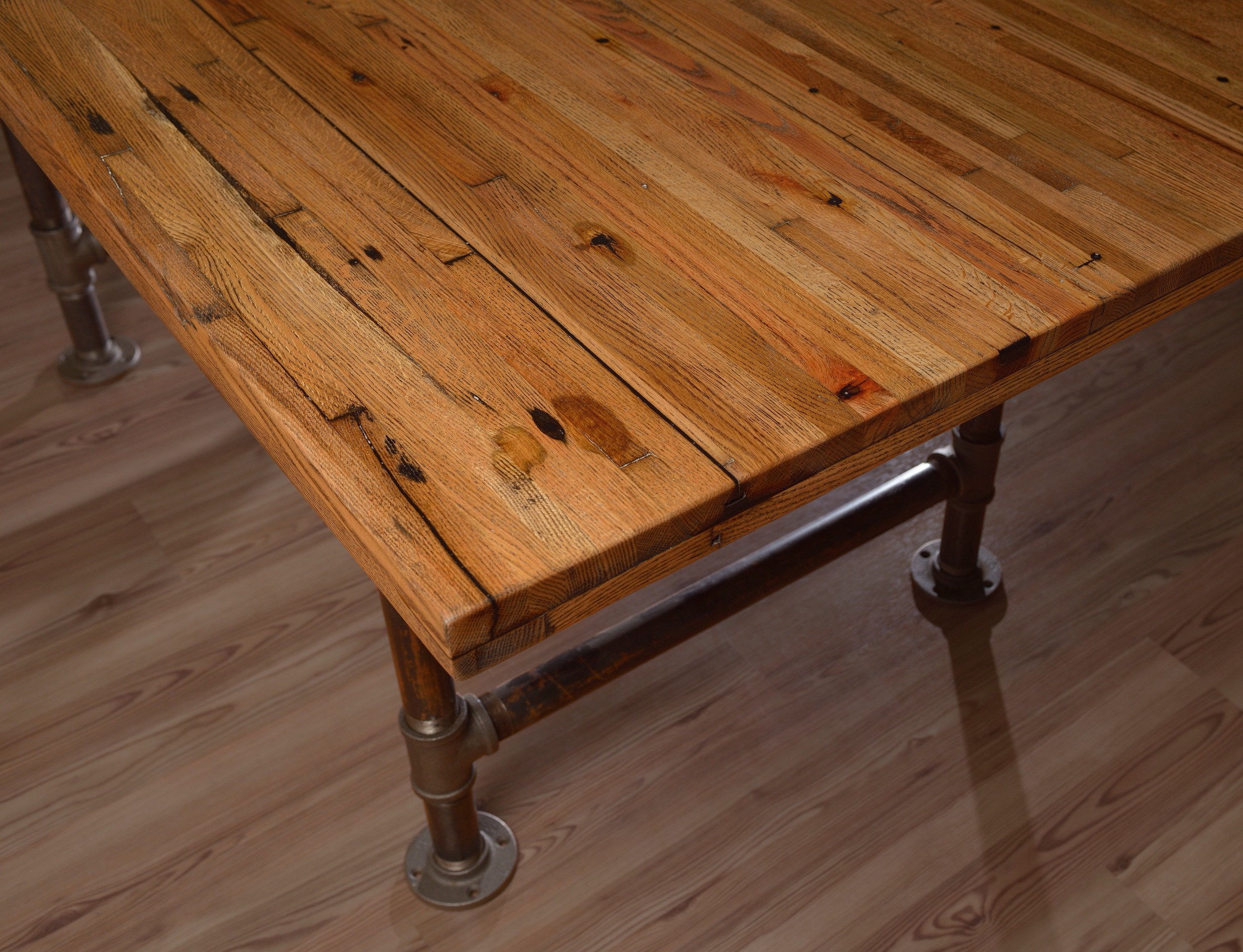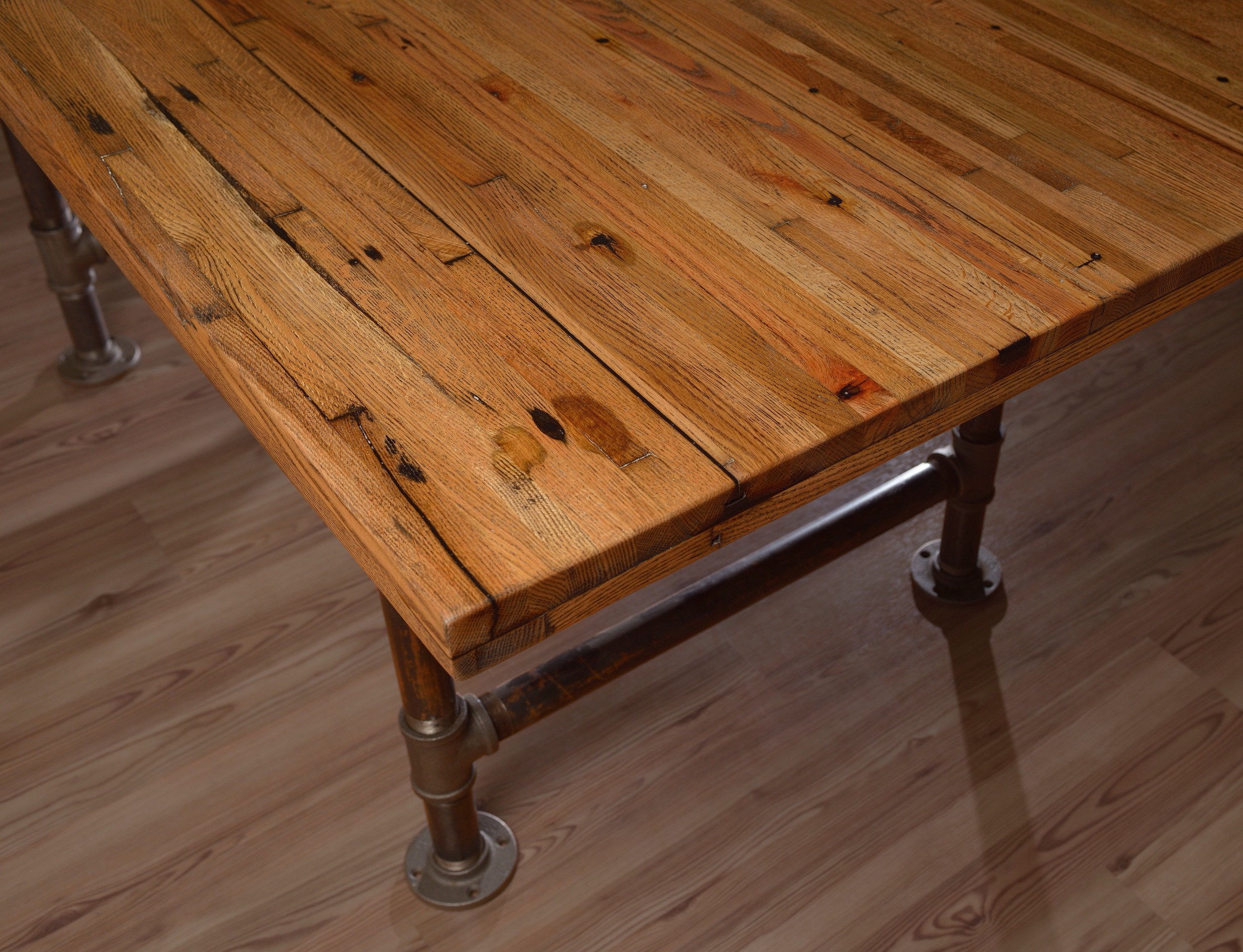 Reclaimed Wood Table with Rigid Pipe Base
At Vibe, we love reclaimed wood. We really love the warmth and character of northwest barn wood. But we jumped at the opportunity to create a table out of a very unique material that Mike stumbled upon. The wood we used to create this piece came from the floor of a semi truck trailer. It served its purpose of protecting the trailer, and providing a very hard surface for pallets and other items to slide into place, and has the scars of years of wear to show for it. A casual observer might pass this material by as useless, or even ugly, but we know better! Beneath the scrapes, gouges and stains is beautiful side grain oak, waiting for a new life.

We planed the material down enough to flatten it out, but still leave some character. The bolt holes that were used to attach the boards to the trailer were dark from years of contact with the metal. We loved the darkness around the holes, but needed to fill them for better usability as a table. They were filled with epoxy and black dye, which leaves a smooth top, but accents the character. The sides of the table were thickened up with the same oak material, and the ends were slightly tapered to give a subtle, unique profile. This is one tough table. Both in looks, and in durability. For this reason, we needed the frame and legs to match the toughness. You'd be hard pressed to find anything tougher looking than black, rigid pipe.

We think this table would be perfect in a coffee shop, craft brew tap room or even a dining room. But if you know someone who owns a tattoo parlor, or biker bar, don't rule them out. It's that tough!
For more information please contact us at info@vibereclaimed.com
Thanks,
Mike & Dan